Editor's Note: The following blog is by Holding Space Counseling therapist, Taylor Eades. She is currently accepting new clients. You can learn more about Taylor right here.
If I asked you to reflect on a past experience that was either difficult, life-changing, heart-breaking, or even unspeakable, you would have at least one memory come to mind. While each person has their own individual and unique experiences, we are guaranteed to experience one of the categories mentioned due to the inevitable loss and stressors that exist in our world. 
Fairly often, I'll sit with a client who has undergone a traumatic experience, yet when I mention the word "trauma" they feel like their experience is not significant enough to be defined as traumatic. They believe that if they have not undergone a substantial loss of a loved one, job, physical ability, or relationship they do not deserve to categorize their experiences in this way. A colleague of mine beautifully defined trauma as simply being "a product of sitting alone in our pain." In light of that definition, would you now describe one of your past experiences as being traumatic?
 The importance of understanding and acknowledging trauma is due to the impact it has on our lives. According to Dr. Sarah Woodhouse, "Traumatic reactions disconnect us from the parts of ourselves that are supposed to take the lead in creating our lives. They disconnect us from our unbreakable core – the beautiful, universal, essential part of each of us."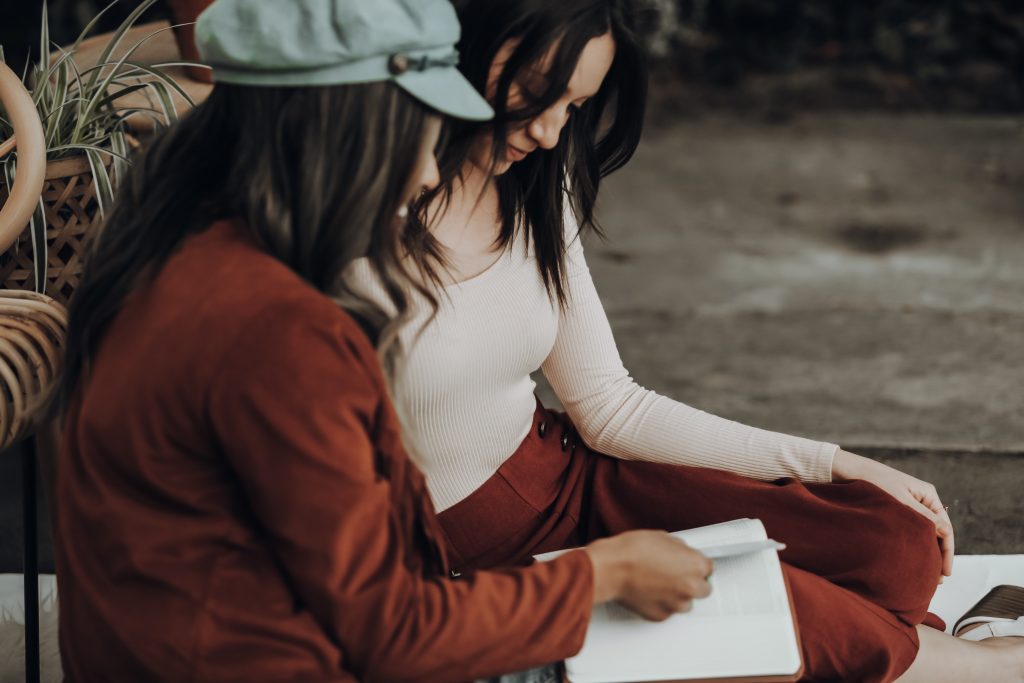 The less time we have to recover from trauma, due to it being ongoing or repeated, the more complex it can become. A singular traumatic event may prove to be less complex because it has a beginning and an end point, however, the event itself still has an impact. Categorizing something you have gone through as traumatic does not mean you are broken in any way. As we apply truth and light to our experiences we create opportunities to heal from them and furthermore, reduce the lasting impact.
When you enter the therapy room, you arrive with unique and formative experiences. Regardless of how severe they may feel to you, any experience you have undergone has some lasting impact. If they do feel severe, hopefully you are entering with the confidence that you no longer have to sit with your experiences alone.
 Therapy creates space to acknowledge these experiences and explore how they have impacted your life. To quote the wonderful Brene Brown, "Of all the things trauma takes away from us, the worst is our willingness, or even our ability to be vulnerable." In order to heal from our pain, we must first acknowledge it exists, and the weight it carries in our life. Therapy is a place to kickstart this process. If you have any questions on starting therapy, or would like more information, please reach out. If that feels too scary or is not feasible right now, there are several things you can do to start your process of healing. 
1. Journaling.
Writing down past experiences creates a space where they can be safely revisited. Acknowledge what feelings come up and take note of how intensely you feel or do not feel these emotions. 
2. Talk to a trusted friend.
Talking out our experiences with someone we trust allows us to acknowledge that they happened. Someone else may have a strong reaction to what you tell them which can be a helpful marker to how your experience may hold more weight than you personally feel.
3. Educate yourself on the impact of trauma.
There are several books that are helpful in raising awareness of the impact trauma can have on our lives. Just to name a few: The Body Keeps the Score, What Happened to You?, Forgiving What You Can't Forget, Waking the Tiger, Healing from Trauma: A survivors guide to understanding your symptoms and reclaiming your life.
 You are not alone. Your experiences and emotions are valid. You deserve to heal from any experiences that still hold pain. Although we may hold pain from the past we can work towards reducing the impact they have on our lives.
 P.S. – Want to hear more from Taylor? She'll be talking all about trauma (and Brainspotting!) over on Instagram next Monday, February 21st at 12pm CST! See you there!