It's not uncommon to run into a client at a coffee shop, restaurant, or even on the street as I'm walking my dog. 
I have a peculiar and sacred job as a therapist. I am invited behind the curtain of my client's lives, and I know more about the inner workings of their stories than most of their close friends and family do. Yet, I am bound by the necessary confines of confidentiality. So, when these unexpected running-into-each-other moments happen, we exchange a knowing smile and continue on with our separate but deeply connected lives. 
It's a true duality. I hear about the funerals and weddings they attend, but I will never be there in person to celebrate or mourn with them. Instead, I'm the one they sit across from afterward to process the crushing sorrow they felt when they buried their family member, or as they recount the heart-warming details of marrying the love of their life. I walk with them through the painful questions of trauma and grief and celebrate with them as they tell me about the moment they landed their dream job or when they show me pictures of their wedding dress. I hear about relationships starting and ending, and yet, I will most likely never meet the people they have dated or even marry.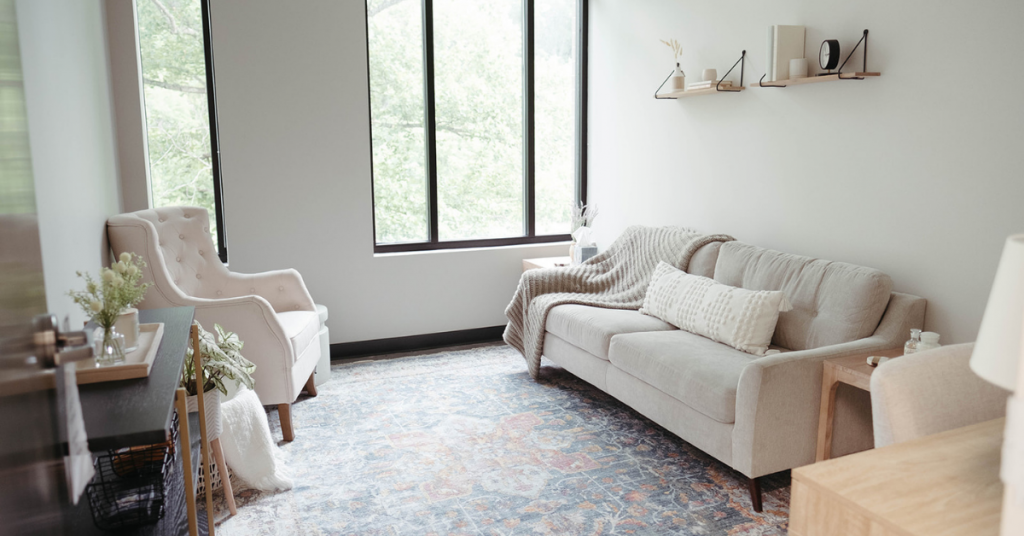 I recently read an article called, Holding Two Worlds—Apart: On the Duality of Being a Therapist by Anna Zonen, LCSW, and she describes the mutually impacting relationship between a therapist and a client. We are both influenced by each other. Rightly so. If it's a genuine and authentic relationship we're aiming for, how could we not? The truth is, I learn more from my clients than they may ever realize. 
Zonen also describes how so often, we as therapists, get questions about how we protect ourselves from our client's stories "getting to us" or how we are able to "shut it off" once we leave for the day. Zenon talks about how there is a necessary part of the relationship with our clients, and the stories we hear, that need to get to us:
"How can I "shut it off" when somebody I know intimately tells me a harrowing tale of abuse and neglect—or about when somebody mistreats them—or, conversely, when they start to fall in love and the things that at one time seemed impossible are starting to blossom? These things impact me. I take them with me and carry them as I walk through my day even outside of the therapy room. The resonances that work to create neural circuitry and bond the hearts and minds of our clients do the same for us—if we allow them to."
I am just as impacted by the relationship with my clients as they are. Granted, the therapeutic relationship is rightly designed to center and prioritize my client's needs, experiences, and feelings, but it's still one that, like Zonen says, "occupies a cozy little secret compartment in a part of my brain that carries all their cobwebs, but nobody in my "real" life really knows how important or special they are to me." 
I am also intimately aware of how vulnerable and transformative it is to sit on the other side of the equation as a client. I am deeply grateful for the space my therapist has held for me, and have been forever changed by the way she has given of herself and taught me to bring my whole self into every space I occupy. As you step into this sacred work with your therapist, I hope you realize that what you carry as a client is just as valuable and impactful as what your therapist extends to you on your healing journey. 
– Barb
xo